Flooring Contractor in Halifax, VA
When you need floors or carpets installed, there is no better company to call than B & L Carpet & Tile. With three decades of experience, we are experts in installing all types of flooring options and are not satisfied unless you are.
Your Flooring Solutions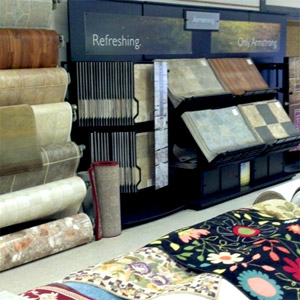 At B & L Carpet & Tile, we bring the very best to flooring installation in Halifax and Halifax County, VA. Since 1989, our company has been in the business of providing expert solutions to our customers' flooring needs. By honing our craftsmanship over the years, we are able to take on any type of job, large or small. Our customers choose us because we are detail-oriented, careful and knowledgeable flooring contractors. When we do a job, we do it right, and our customers' satisfaction matters to us. Whether you need carpet or hardwood installation in Halifax, VA, we've got you covered.
We are able to install virtually any kind of flooring, including hardwood, ceramic tile, vinyl, carpet and more. Many of these flooring options are available for sale at our very own House of Carpets, though we are more than happy to install flooring you bought somewhere else. If you have a previously installed floor that is damaged, we can provide floor repair in Halifax, VA. Additionally, our company also offers counter top installation. Don't settle for subpar work when it comes to your commercial or residential floors. Our customers choose to contact us as their flooring contractor in Halifax, VA, because:
We are experts in installing all types of flooring and carpet.
We sell a variety of high-quality flooring options.
We bring years of experience to the job.
We provide both flooring and carpeting repairs.
Our prices are competitive and our service is quick.
Service Areas
We provide flooring service to all of:
Halifax, VA
Altavista, VA
Blanch, NC
Brookneal, VA
Charlotte Court House, VA
Chase City, VA
Chatham, VA
Clarksville, VA
Clover, VA
Drakes Branch, VA
Gretna, VA
Hurt, VA
Long Island, VA
Middleburg, NC
Milton, NC
Phenix, VA
Ringgold, VA
Roxboro, NC
Scottsburg, VA
South Boston, VA
Stovall, NC
Virgilina, VA
Yanceyville, NC
Danville, VA
Pittsylvania County, VA
Mecklenburg County, VA
Charlotte County, VA
Campbell County, VA